IN THE NEWS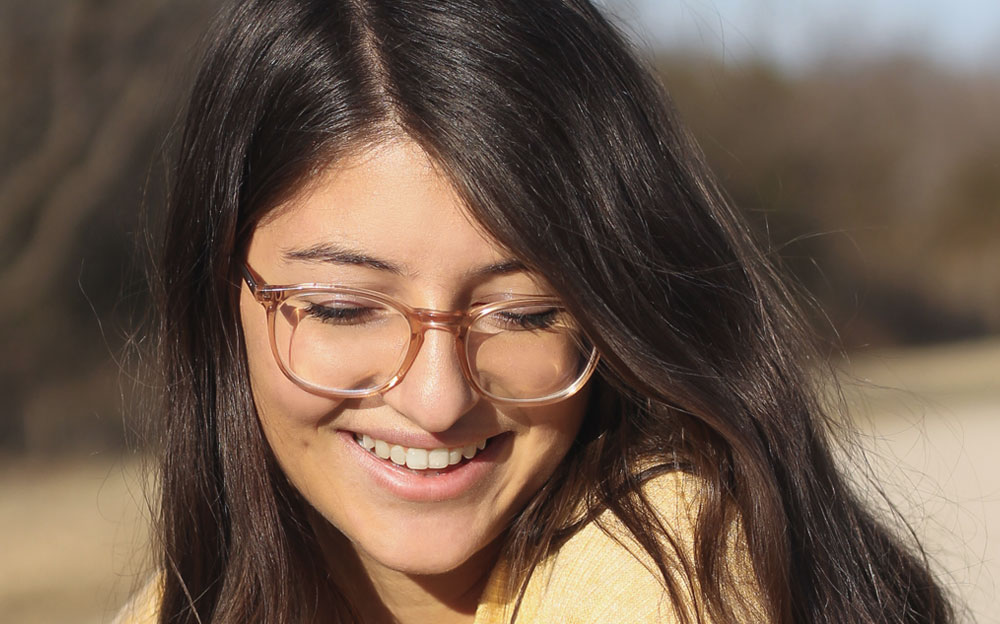 Teen Talks – by Danielle Haskell
Layne Elizabeth Set to Release a New Single Every Month
Layne Elizabeth may be in her teen years, but her drive, experience, personality and talent are grabbing the attention of the media and industry already!  All you have to do is listen to her music once to know, Layne Elizabeth can impact everyone with her talent and vocals. Teen Talks was happy to connect with Layne Elizabeth while she shared some of her already amazing stories with us for "Music Talks"!
Danielle Question:
Music comes so naturally for you that you've been told you have a perfect pitch. When did you realize your musical gift and that you wanted to be a singer / songwriter? You also play multiple instruments. Can you list the instruments you play and when you first started playing each one?
Layne Elizabeth:
My parents got me a piano for Christmas when I was six, and I would hear songs and be able to play them on the piano, so my parents decided to put me in lessons that year. Since then, I've learned how to play guitar, ukulele, and bass also. I got my Martin guitar a few Christmases ago and learned to play on that, and that's when I really started getting serious about songwriting. With ukulele and bass, I've been able to just pick them up and play whatever I want from using the other instrument knowledge I already have.
Danielle:
How many songs have you written? Do you collaborate with anyone when writing your music? When you're writing, is there a particular message you're hoping your fans will take away from your music?
Layne Elizabeth:
I've been writing since I was 13 and have written probably around 70 or more songs since I started. I write almost all of my songs on my own at the moment, but I would really like to collaborate with other artists in the future. When I write, I want my songs to represent the feelings of people who hear them and not just my own.
Danielle:
You also played in a band. Do you have a name for the band? Can you tell your fans how you and your band members met? How has playing in a band influenced your songs and live performances?
Layne Elizabeth:
The place where I used to take music lessons offered a garage band program that I joined. Eventually, a few other musicians from the program and I ended up leaving and making our own independent band called The Backup Plan. Playing with the band helped me build up the confidence to sing in front of people on my own because I was able to feel more comfortable with the band playing behind me. I stopped playing in the band a little over a year ago to focus more on my solo career.
Danielle:
Where was your most memorable performance? What made it the most memorable?
Layne Elizabeth:
I did a college house show with a friend of mine, Jake Scott, this past summer. It was one of my favourite performances because I got to explain the stories behind a lot of my original music, and the audience was the most attentive one I've ever played for, so I was able to share a little more about my songs.
Danielle Question:
While you were on the west coast, you walked into a particular guitar shop and started to play. The reaction of the owner and customers only confirmed that you belong in the music industry. Can you tell your fans the story of where you were, the reaction of everyone in the store as you were playing and singing, and what you were thinking at that very moment?
Layne Elizabeth:
I was visiting some family in California, and they wanted to take me to a place called Norman's Rare Guitars because they thought I would like it. I was noodling on a few of the guitars, and I wanted to make an Instagram video of me playing something, so I had my mom record a little video of me playing and singing. The owner of the store, Norm, heard and asked if he could make a video of me singing for their YouTube channel. He interviewed me a little bit at the beginning of the video, and I was really shy in the video because I had never been interviewed before. When I saw the video online for the first time ever, I thought it was so cool because it had almost 10,000 views on it in the first week, which was a lot of people hearing my music!
Danielle Question:
You once described yourself as reserved or shy. So many artists and fans can relate to having a certain level of anxiety before going on stage or before a big event in their life. How did you overcome your stage fright? What advice would you give others who feel that same kind of angst before they go on stage or participate in an important event?
Layne Elizabeth:
Playing in a band for a long time really helped me with my confidence, but I still was terrified of singing without the band behind me. In the spring of my freshman year, some of my fellow band members and I got asked if we each wanted to do a solo act at a big showcase performance with a bunch of other local artists. For some reason, I said yes, and I pretty much overcame my stage fright instantly with that performance. It's a very very hard thing to do, but I would encourage artists who are struggling with similar things to push themselves out of their comfort zone and maybe start with a small group of friends to sing for first. If you just do it and don't overthink the uncomfortableness of it, you'll be happy you did it and feel accomplished afterwards.
Danielle Question:
Where can fans find your music and performance information? Do you have any new songs coming out? Is there anything else you would like fans to know?
Layne Elizabeth:
People can check out my website for more information:
Also, I post about my life, my upcoming shows and new music on my social media:
https://www.instagram.com/layneelizabethmusic/
https://www.facebook.com/LayneElizabethMusic1/
https://www.youtube.com/channel/UC-8cO-S_j6u6xHCMenc7HBA
I have lots of new music coming out this year! In January, I released the first single, Empty, of a 12 song album that I recorded over the summer. I'll be releasing a new single from that album each month in 2019 and then re-releasing it as an entire album at the end of the year. Keep an eye out for the next single, The Ride, which will be out February 22. It's about my life as a musician and how the journey can be just as enjoyable as the destination.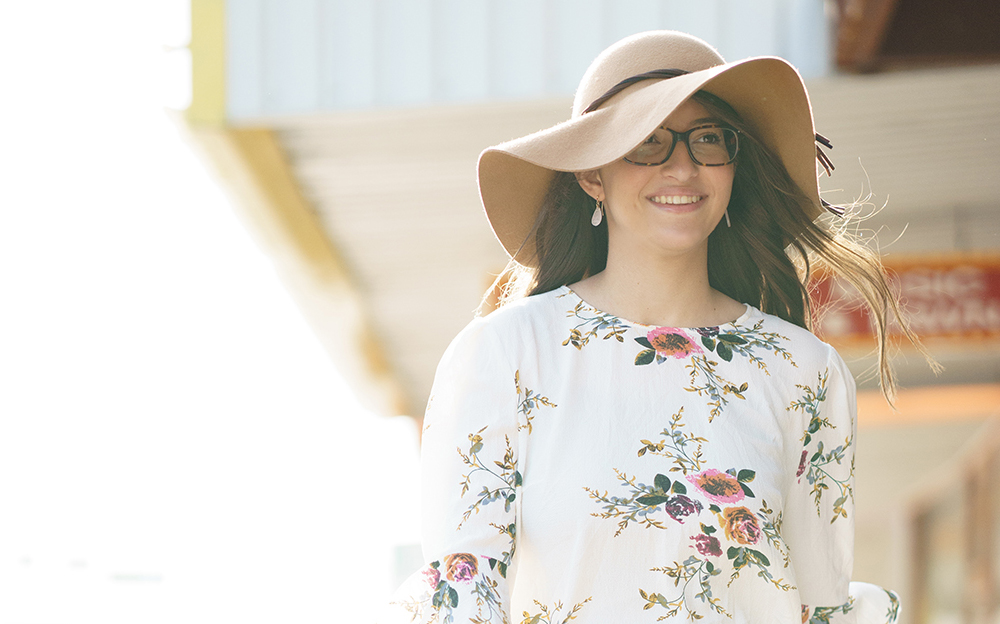 Photo: Christopher Blumenshine
Music Talks – New Music Friday
Debut Single from Layne Elizabeth is Far From "Empty"
17-year-old singer-songwriter, Layne Elizabeth, has just released Empty, the first of 12 songs leading up to her debut album, produced by Jake Scott.
Empty is a song about loss and the pain associated with it. "Layne is a gifted story teller who writes a song about a difficult life journey many of us must take. It's also a song about deep love and how it feels when we are left behind, without one we love fiercely," one listener says. And that's not just any listener. Those are the words of a broken hearted mother who lost her 16-year-old son in a car accident last year. It was her son, Gentry Nelson, who inspired this song.
"I didn't know him well," says Layne Elizabeth. "I was about to start my junior year at a new high school, and I met Gentry at a party one of my classmates threw, just a few weeks before the accident happened. Gentry seemed like a fun outgoing kid who everyone loved to be around."
As Layne began that school year, she observed how his death affected those around her who were close to him. "One friend described life without him as feeling empty. I thought a lot about what she said and how it would feel to lose someone you love…whether it's a death or a breakup or just someone who is no longer in your life. That's what inspired me to write this song. It was an attempt to capture the emotions of someone who is dealing with loss."
Since first hearing a demo version of the song four months ago, Gentry's mom admits that she has listened to the song every single day. "In this song, Layne tells the story of how Gentry touched the hearts of those who knew him. Empty has inspired me to live a life that leaves a legacy of love. The words describe so accurately how my heart feels without Gentry. If you have ever lost someone with whom your soul is tied, this song will beautifully arrange your feelings into a wonderful piece of music." Music has a powerful way of healing, and this song has been a part of that healing process for her.
"If you've ever lost someone you love, this song is for you," Layne tells her listeners.
Empty is available on all streaming music platforms as of January 25th, including Spotify, iTunes, Apple Music, Amazon, Google Play and more.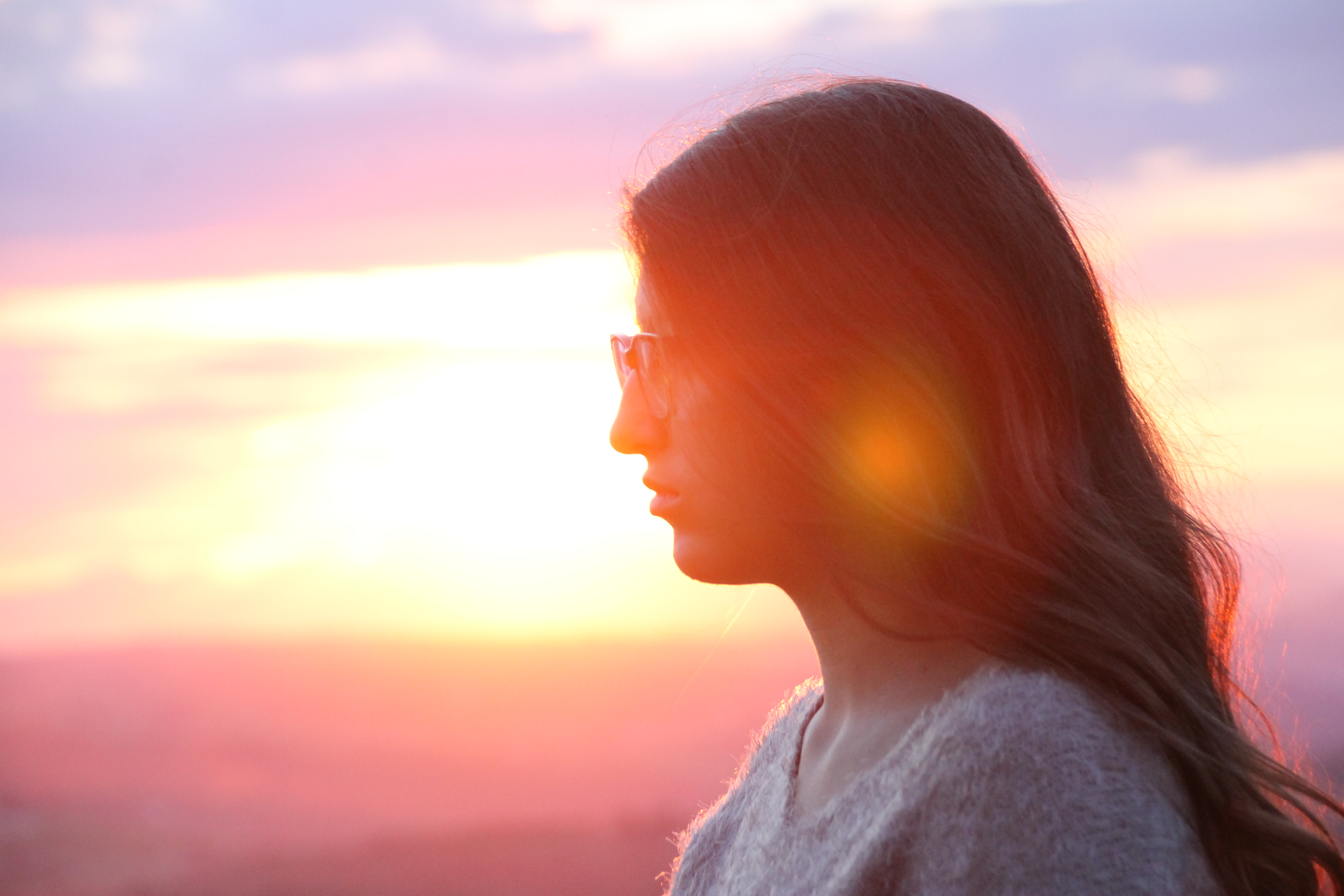 Voyage Dallas – Trailblazers
Life & Work with Layne Elizabeth
Today we'd like to introduce you to Layne Elizabeth.
Layne, can you briefly walk us through your story – how you started and how you got to where you are today.
I've always loved to sing and perform, but my stage fright kept me from sharing it with the rest of the world for a long time. Performing is one of my biggest passions, and I've always had an above average music ability, but growing up, I wanted to stay as far away from the spotlight as possible. I wouldn't sing (even humming was too much for me) in front of anyone.
After many years of hiding my gifts, a friend convinced me to do a little show at the Prophet Bar in Deep Ellum with a few other people in the music industry I knew. I'll never quite understand what came over me when I agreed to sing in front of a couple hundred strangers after locking away my talent for so many years, but I'm glad I did. That show changed my life. That night, I overcame my stage fright and found my confidence. The moment I walked off the stage, I instantly knew that music is what I was made to pursue, and I was going to chase my newfound dream, no matter what it took.
Since then, I've played at hundreds of different venues, written more than 60 songs, released my own single, and produced an album this summer.
We're always bombarded by how great it is to pursue your passion, etc. – but we've spoken with enough people to know that it's not always easy. Overall, would you say things have been easy for you?
Since I was able to overcome my stage fright, it has been a smooth road so far. I try to open every door and see which ones work! Many of the shows I play and people I meet along the way often lead to more shows and more opportunities to go even farther with my music. It is great to pursue your passions if you don't let fear stop you from doing what you were created to do!
Please tell us more about your work, what you are currently focused on and most proud of.
I think the thing that really sets me apart that I'm really proud of is my songwriting. Usually, when I write songs, they are about real people and events of my life. I typically write from my own and sometimes even from other people's perspectives. I also like to write about my opinions on certain ideas and topics in funny or creative ways. A lot of detail goes into each one of my songs, and I think that a lot of people can relate to them.
Were there people and/or experiences you had in your childhood that you feel laid the foundation for your success?
Definitely! My parents always encouraged me to follow my dreams with music and gave me opportunities to do that. I was fortunate enough to have amazing music teachers and be surrounded by a lot of great musicians who mentored me and really believed in me.
Denton Record Chronicle
Denton teen knows she wants music to be her life
At 15 years old, Denton native Layne Elizabeth, has more experience performing than many up-and-coming area artists twice her age, and she shows no signs of slowing down.
The young singer has been gigging around the Dallas-Fort Worth area since she was 10, and she recently returned from two trips to Los Angeles, where she performed for a major record label's corporate function and tried her hand at open-mic nights.
"It was a small, intimate gig," Layne said of her L.A. set. "It was a casual party — everyone was hanging out in a backyard. I took a lot of requests."
First performing with her band the Back-Up Plan at Cumberland Presbyterian Children's Home, Layne has grown in recent years as a solo performer, with her first unaccompanied gig at the Prophet Bar in Dallas.
Layne's mother, Melissa, said she was exhibiting a bit of stage fright prior to her first performance, but the feeling passed when she took the stage.
"She got off and immediately asked, 'When can we do that again?'" Melissa said.
Layne said managing stage fright is about looking beyond the performance itself.
"You'll never regret going up on stage," she said. "Most likely you won't bomb it — but if you did, who cares? You'll never see most of those people again anyway."
It was then that Layne knew for certain she didn't want to do anything other than music, and from that point, her solo career truly charted its course.
Her bandmates in the Back-Up Plan, Ryan, 16, and Courtney, 17, have ambitions that extend beyond the Denton community as well — though they, like Layne, have found the local music and art scene to be both welcoming and educational.
"Our goal right now is to try and get some original songs out," Ryan said. "We have one or two almost ready, but we want to get them recorded in a studio, so we're fundraising while we get ourselves out there."
Asked about their favorite venue to play, each band member agreed it was Dallas' House of Blues that stood atop their experiences performing live.
"Our stuff kind of ranges — we'll do some pop," Courtney said. "And [Ryan] will throw in some rock to Layne's vocals."
"We all have very different music tastes," Layne said, joining the other two in laughing.
Melissa and her husband, Scott, said their oldest daughter Layne has been musically inclined since she was a small child.
"Layne was always playing with pots and pans or a toy piano," Melissa said. "So my brother made her a stage for her birthday one year — we put it in the living room for two years, and she'd kick everybody else off of it."
Some years ago, the couple bought Layne a repurposed piano from a college student, on which Layne first began to exhibit prodigious musical inclinations.
"We went and saw the Hannah Montana movie, and when we got back, she started immediately playing some of the songs from the soundtrack," her mother said. "We were confused and asking one another, 'Did you teach her that?' before we realized that there really was something different going on here."
The family hired a private piano tutor for young Layne, who quickly diagnosed her with perfect or "absolute" pitch — placing Layne in the company of icons such as Ella Fitzgerald, Michael Jackson and other performers.
"She'd tell me that our vacuum was in B flat," Melissa said, citing her daughter's ability to hear pitch in everyday sounds. Now, in addition to piano, Layne capably plays guitar, ukulele and even harmonica.
While on the West Coast, the teen and her mother stopped off at the renowned Norman's Rare Guitars, where owner Norm Harris was enamored with Layne while she was messing around with a Fender in his shop.
"He made everyone in the store be quiet so he could video me playing 'Ring of Fire' by Johnny Cash," Layne said. The video has so far amassed nearly 12,000 views on the store's YouTube channel.
Much of Layne's work can be viewed on her Facebook and YouTube accounts, where she uploads covers and original songs. The singer-songwriter, who isn't even old enough to walk into many of the venues she performs at on her own, has a style that is rapidly developing.
"I would just tell people that it is never too late to do something you're passionate about," she said. "Denton is a great community of artists, musicians and writers, and it [remains] a pleasure to grow here."
HARRISON LONG can be reached at 940-566-6897 and via Twitter at @HarrisonGLong.